So I saw 'Come Clog Dancing' on the BBC and it made me think 'Yeah I want to try that'.
(See link below for clip)
http://www.bbc.co.uk/news/magazine-11930057
It was definitely English Step Clog I wanted to do rather than NW morris clog or Appalacian.
First thing I did was order clogs from
Trefor Owen
.
And several months later they arrived. Aren't they pretty?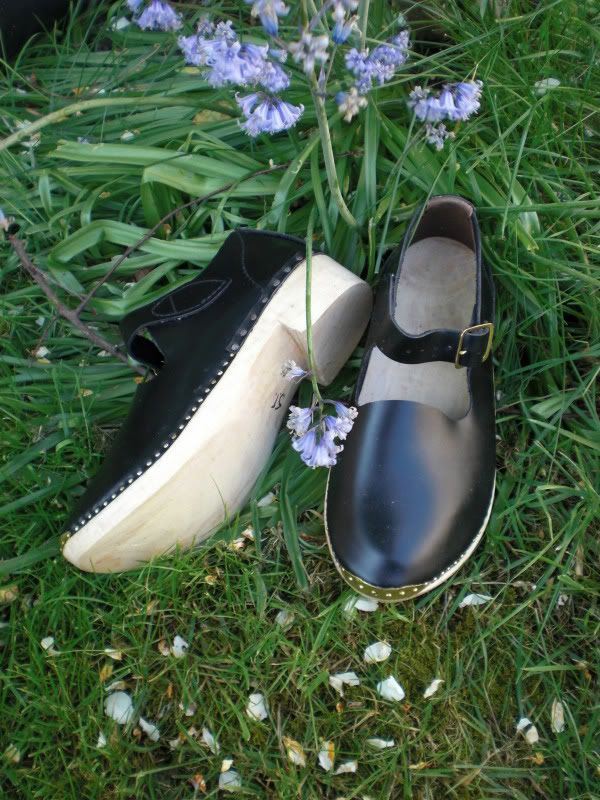 My second though was 'Get some lessons or to a workshop' now problem is asking around takes time...and I seem to have missed a lot of stuff earlier in the year. So gotta wait and wait and wait around for workshops.
So decided to be pro-ctive. Couldn't find any youtube tutorials but found a
DVD/book for beginners
.
So have decided to get it, that way I can work at my own pace and might have a chance of picking it up in a group or workshop situation.
More updates soon.